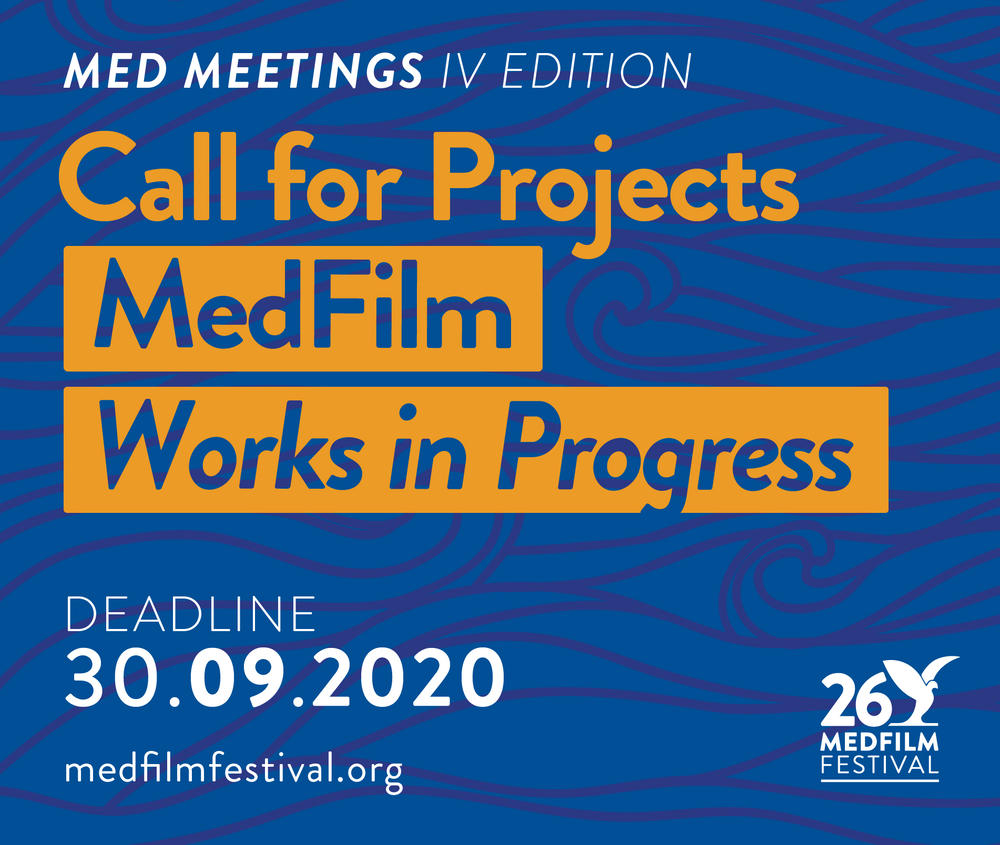 CALL FOR PROJECTS
MEDMeetings – IV edition
MEDFILM Works in Progress
Since 2016, MEDFILM Festival has started a professional platform MEDMeetings aiming to offer a space for encounters between euro-mediterranean cinema professionals to encourage exchanges, collaborations and co-productions.
For its 26th edition, MedFilm Festival is happy to launch a MEDFILM WORKS IN PROGRESS workshop as part of MEDMeetings.
MEDFILM WORKS IN PROGRESS is addressed to feature narratives and creative documentaries in the phase of post-production coming from Italy, the Southern shore of the Mediterranean (Algeria, Morocco, Tunisia, Libya, Egypt, Lebanon, Palestine, Syria), Iraq and Jordan.
A jury of three international experts will offer their feedback on the 9th and 10th November 2020. At the end of the workshop, the jury will award the MEDFILM grant (5000 euros) to the most promising film. Other grants will be announced by September 30th.
Due to the pandemic crisis this edition will be online.
The deadline for registration is September 30th 2020.